Client

Meet Laura Freeman (.com)

The professional home of my lovely wife, Laura, an accomplished digital marketing and design expert.
Responsibilities

Web & Mobile Design
Web Development
(HTML, JavaScript, CSS, PHP)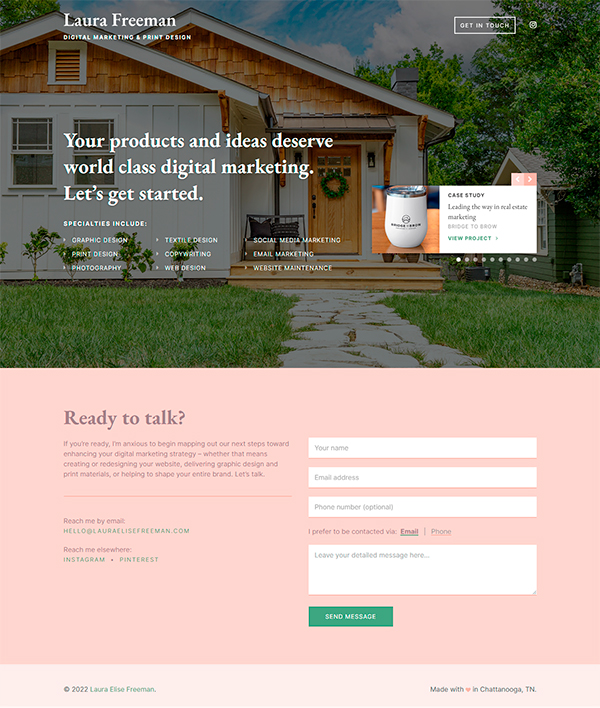 Client

Planted Pots

An online destination for terrarium-planting turtorials, accessories, and inspiration.
Responsibilities

Web & Mobile Design
Web Development
(HTML, JavaScript, CSS, PHP, WordPress)
Coming soon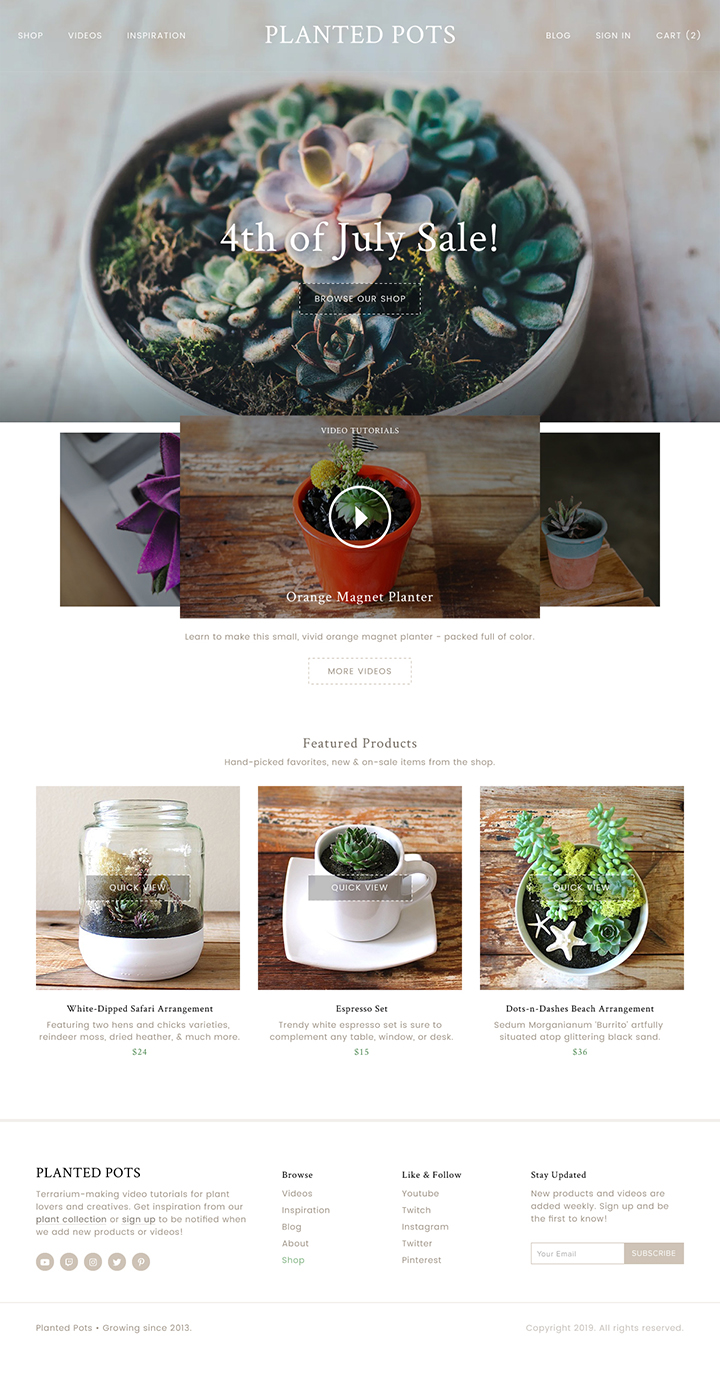 Client

Chattanooga Bridge

A trendy city guide for Chattanooga-area locals and tourists.
Responsibilities

Identity
Web & Mobile Design
Web Development
(HTML, JavaScript, CSS, PHP)
API Development


Client

ThemeStockyard

A mini marketplace of premium WordPress themes.
Responsibilities

Web & Mobile Design
Web Development
(HTML, JavaScript, CSS, PHP, WordPress)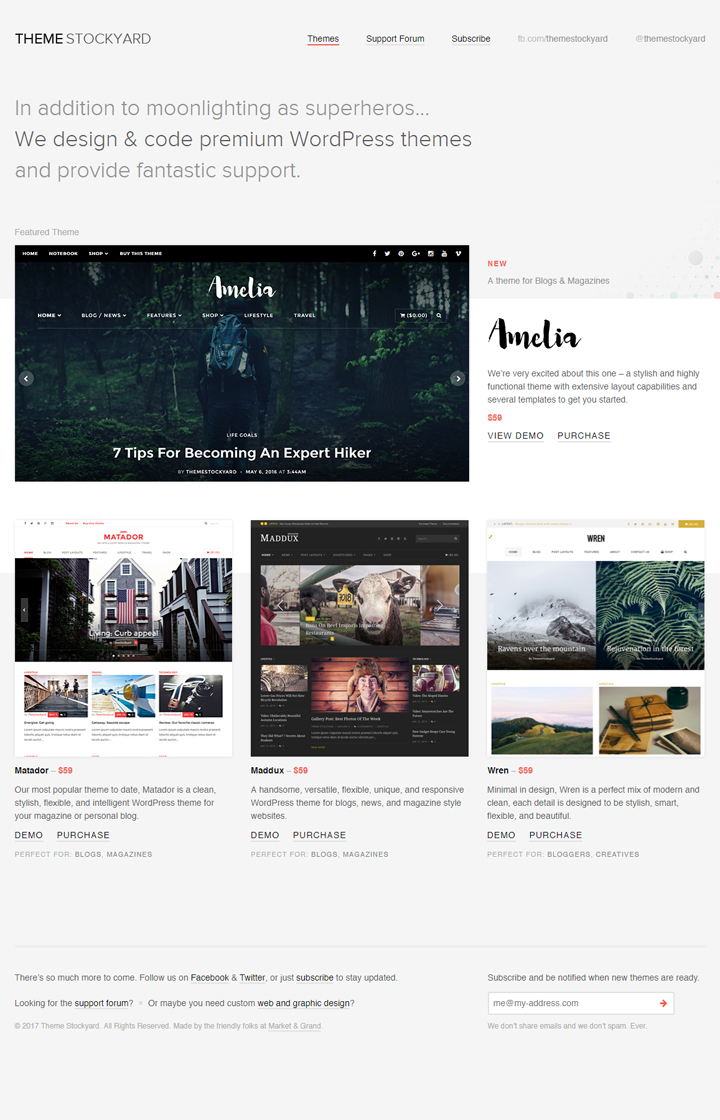 Client

Amelia

One of the more recent WordPress themes I've created. More coming soon...
Responsibilities

Web & Mobile Design
Web Development
(HTML, JavaScript, CSS, PHP, WordPress)


Client

ThereNext.org

A non-profit devoted to granting life-changing travel experiences to promising students.
Responsibilities

Web & Mobile Design
Web Development
(HTML, JavaScript, CSS, PHP)